Round 9 headlines ... don't @ us

01/09/2019 6:59 PM ET

By Sam Finn / TheABL.com.au




Two. Weeks. To. Go.

Hasn't this season flown by?! Teams are ramping up their preparation with playoff baseball right around the corner and man do we have some mouth-watering matchups for you this weekend.

Brisbane and Canberra kick things off tonight as they renew hostilites in the North-East Division and Auckland take on the out-of-form Blue Sox in Blacktown.

South-West Division leaders Perth host Geelong-Korea, while traditional rivals Adelaide and Melbourne go head-to-head.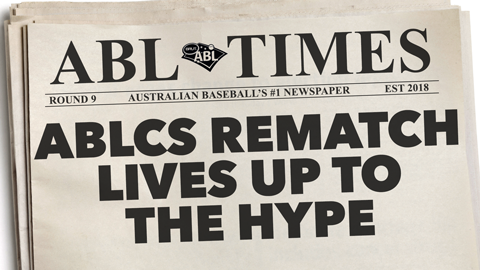 This one has been penciled in for a couple of weeks as a must-see. Two teams with history, identical records and playoff baseball on the line, what more could we ask for?
The Cavs are coming off a massive series sweep over pace-setting Sydney, while Brisbane took four of five against Auckland in round eight.
There'll be fireworks, tense moments and after all is said and done, the Bandits will enter round 10 at the top of the North-East Division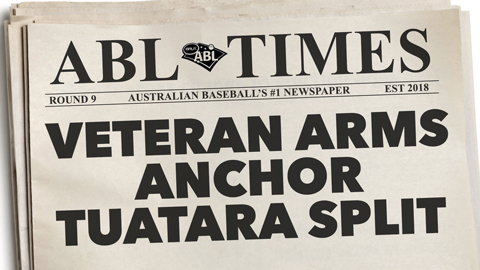 After being swept for the first time this season in round eight, Sydney enter their round nine clash with Auckland under pressure and we think the Tuatara will take full advantage.
MLB experience cannot be taken for granted, and Auckland's starting pair of Scott Richmond and Josh Collmenter will relish the conditions at Blacktown.
Both men will pick up wins, and make things VERY interesting in the North-East Division.
Adelaide have struggled against their five foundation rivals this season, compiling a 7-13 record.
That will change this weekend.
With arguably the league's best one-two punch in Markus Solbach and Kurt Heyer, they'll pick up games one and two of the series, before going on to claim the Sunday finale.
After a torrid 2017/18 season, the Bite will be in a guaranteed playoff spot with four games remaining.
Tampa prospect Tristan Gray had a series to forget against Melbourne, striking out eight times and only picking up two hits.
Don't expect that slump to continue in round nine.
Gray will explode against Geelong-Korea, crushing three homers and driving in 10 en route to his fourth Brut Team of the Week selection.
Don't @ us … or do … and enjoy the weekend's action!