Five bold predictions: ABL 2018/19
All of these things will happen
11/12/2018 10:10 PM ET
It's that time of year again, time to get bold and put our necks on the line.
After David Penrose's insipid effort batting .100 with his bold predictions last season, the ABL has made a call to the bullpen and have come up with me. Lucky them.
Here are five dead set certs for this historic ABL season. Read on if you dare...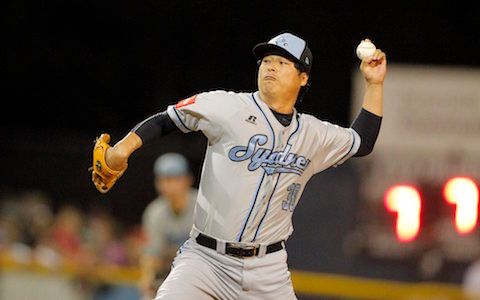 5. Dae-Sung Koo will pitch for Geelong-Korea
The word legend gets thrown around way too often these days, but inaugural Geelong-Korea manager Dae-Sung Koo is just that.
Have you ever hit a line drive double off MLB hall-of-famer Randy Johnson? I didn't think so.
Koo has, and to top off his .500 batting average in Major League Baseball, the now 49-year-old will dust off the glove and toe the rubber for Geelong-Korea in their first season of ABL action.
Koo has a career ERA of 2.15 in the ABL, and his unorthodox wind-up will fool hitters 30 years his junior.
4. Shota Imanaga will not give up an earned run
A collective shiver went throughout the league's hitters when the Canberra Cavalry announced Shota Imanaga was coming to town.
The Yokohama DeNA BayStars pitcher has been a dominant force in Japanese baseball, and that trend will continue down under, as he will not surrender an earned run during his time in the orange.
Imanaga will join the Cavs in weeks two through seven, and will likely make six starts.
The leftie has represented Japan, and will make his first appearance against Sydney.
Buckle up, Blue Sox.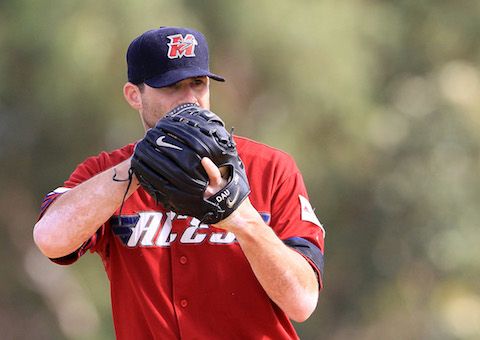 3. The ABL will see its first ever perfect game
Sydney Blue Sox pitcher David Welch has claim to the only no-hitter in ABL history, blanking the Bite in game one of the 2011 ABL Preliminary Finals.
As for perfect games, the closest the ABL has seen was Aces import Nic Ungs, who came within two strikes of a perfect game against the Brisbane Bandits on November 20, 2011.
That will all change this season though, as Aussie baseball fans will see a perfect game.
Who you ask, where you ask?!
Just make sure it's not the game you were GOING to attend.
2. Jacob Younis will hit in 26 straight games
Jacob Younis is the youngest player ever to feature in each of the first eight seasons of the Australian Baseball League, and will break Derek Peterson's streak of hitting in 25 straight games.
The 25-year-old recorded career highs in hits (52), batting average (.361) and doubles (16) during the 2018 season, and has a personal best 13-game hit streak in the ABL.
Younis recorded two four-hit nights in season 2017/18 and claimed a hit in three-quarters of the games he featured in last season.
Over to you, Jacob.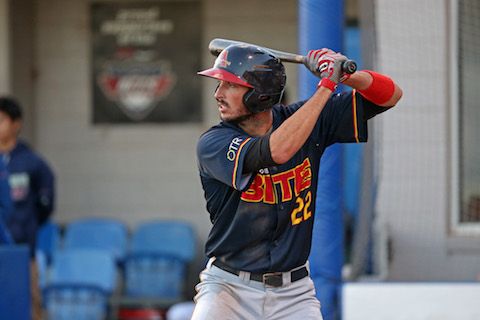 1. Stef Welch will be the 2018/19 MVP
MLB superstar Mookie Betts recently became a father for the first time, and Red Sox teammate David Price believes his production will consequently increase.
"He's going to get that Daddy Strength, too," David Price said. "So these 30 home run seasons could turn to 40 pretty quick."https://t.co/fCzDeElQ3K

- Chad Jennings (@chadjennings22) November 7, 2018
Former Red Sox prospect Stefan Welch has recently become a father for the first time too, and will tear up the league this season en route to his first ever Helms Award for ABL MVP.
Welch is rejuvenated after a year away from the ABL and holds Bite records in hits, home runs and RBIs.
A longtime Team Australia member with 267 games of ABL experience, Welch will be a welcome addition to a Bite team that is aiming for a bounce-back season.
Pencil Welch in for a .361 batting average, 12 homers and 40 RBI.
What are your BOLD predictions for this season? Go on, put your money where your mouth is.
This story was not subject to the approval of the Australian Baseball League or its clubs.