Cavs, Sox renew rivalry in new locale
Local players reflect on importance of Wollongong game
11/21/2016 10:05 PM ET
WOLLONGONG, NSW - Before his famed expedition that forged the path we now call the Hume Highway, explorer Hamilton Hume journeyed down the South Coast of New South Wales.
Nearly 200 years later, the Hume Highway Cup rivalry between the Canberra Elite Cavalry and CompassMarkets.com Sydney Blue Sox will travel a similar path, as the two teams play the first Australian Baseball League game in Wollongong, NSW this weekend.
After three games in Canberra, the Cavalry and Blue Sox will play their Round 2 series finale at Thomas Dalton Park on Sunday, 27 November, in a match called the Wollongong Classic.
For local players on both sides, the Wollongong Classic has multiple meanings, both as the culminating game of an intense rivalry and as an opportunity to spread the game of baseball in their communities.
"Baseball in the Illawarra region is developing," said Josh Dean, a Wollongong area native and Sydney infielder. "The Wollongong Classic will showcase the depth of baseball in the area and act as a building block to continue to grow junior participation."
"We want [the league] to grow and communities like Wollongong are a big part of making it happen," Trent D'Antonio added. "There is a solid junior league in Wollongong. The trouble we have like any other location is keeping kids in the game and developing the skills they need to compete at the highest level."
Engaging the younger generation of fans and players with pros on both sides will be easier at Thomas Dalton Park, according to Sydney-turned-Canberra outfielder and Cronulla native David Kandilas, who will be playing in his first series against his former club.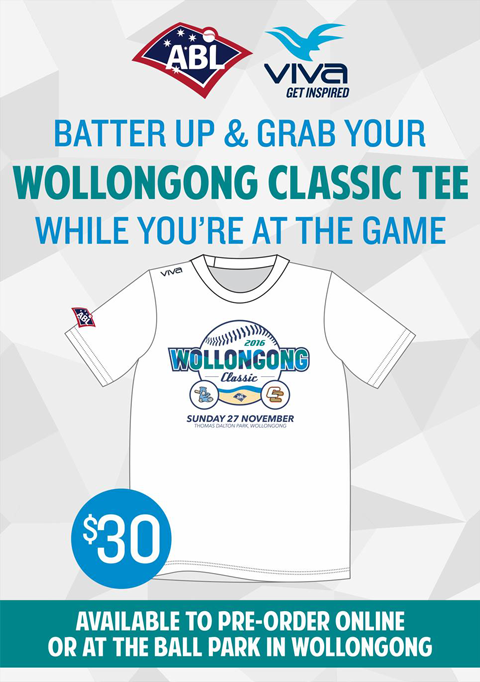 "Because it's a club ball field, [the kids] won't be as far away as they normally are, they're going to get right up close and personal with all the players and see what it's like, see what they have to look forward to in a few years' time," Kandilas said.
"When you see it from that type of perspective, it's a really beneficial thing and really positive thing moving forward for Australian baseball."
First pitch is scheduled for 2:00pm AEDT, and the event is free and open to the public. For more information, check out the Wollongong Classic FAQ.
This story was not subject to the approval of the Australian Baseball League or its clubs.