2017 ABL All-Star Game Presented by Boral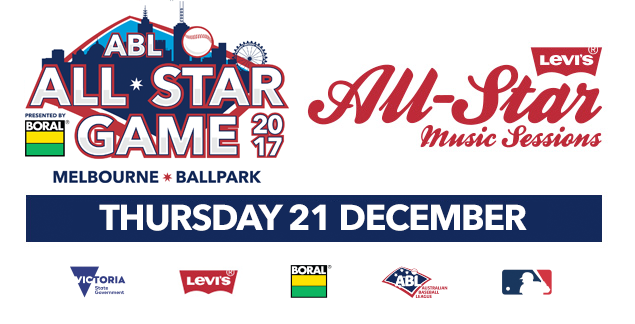 The Australian Midsummer Classic returns to Melbourne for the sixth straight year in 2017. Melbourne Ballpark will host the Australian Baseball League All-Star Game Presented by Boral on 21 December, 2017.
The annual contest pits Team Australia against the World All-Stars, and features top Australian baseballers and international prospects from the world's top professional leagues including the USA's Major League Baseball, Japan's Nippon Professional Baseball, Korea Baseball Organisation from South Korea and Taiwan's Chinese Professional Baseball League.
Additionally, star-studded lineup has been confirmed for the fourth incarnation of Levi's® All-Star Music Sessions!